OBSTETRICS AND GYNECOLOGY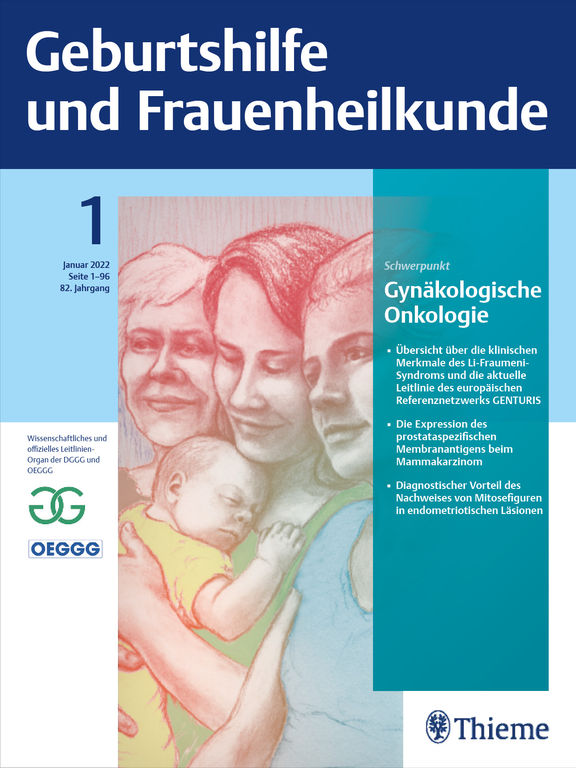 News
---
Current Impact Factor (2021): 2,754
GebFra in eRef App
Nutzen Sie als GebFra-Abonnent Ihr Abo in der eRef App:
Sie können die GebFra bequem offline lesen – laden Sie sich einfach die Ausgaben auf Ihr Smartphone/Tablet.
Die eRef App ist eine native App für Android und iOS – sie kann mit Smartphones/Tablets wie z. B. dem iPhone und dem iPad benutzt werden.
Ab sofort steht Ihnen die ausgefeilte eRef-Suche zur Verfügung.
Sämtliche Thieme Zeitschriften, die Sie abonniert haben, bündelt die eRef App für Sie an einer Stelle.
So geht's
Hier erfahren Sie, wie Sie Ihr GebFra-Abo in der eRef App freischalten:
---
---
---
Ihr Veranstaltungstermin
Auf Ihre Veranstaltung zum Thema Gynäkologie und Geburtshilfe können Sie tagesaktuell online über unsere Community für Geburtshilfe und Frauenheilkunde hinweisen. Einfach auf unten stehenden Link klicken, Formular ausfüllen, abschicken, fertig!
Aims and Scope
Geburtshilfe und Frauenheilkunde (GebFra) addresses the whole field of obstetrics and gynecology and is concerned with research as much as with clinical practice. In its scientific section, it publishes original articles, reviews and case reports in all fields of the discipline, namely
gynecological oncology, including oncology of the breast
obstetrics and perinatal medicine,
reproductive medicine,
and urogynecology.
GebFra invites the submission of original articles and review articles.
In addition, the journal publishes guidelines, statements and recommendations in cooperation with the DGGG, SGGG, OEGGG and the Arbeitsgemeinschaft der Wissenschaftlichen Medizinischen Fachgesellschaften (AWMF, Association of Scientific Medical Societies, www.awmf.org). Apart from the scientific section, Geburtshilfe und Frauenheilkunde has a news and views section that also includes discussions, book reviews and professional information.
Letters to the editors are welcome. If a letter discusses an article that has been published in our journal, the corresponding author of the article will be informed and invited to comment on the letter. The comment will be published along with the letter.
Manuscript submissions to the scientific section ("GebFra Science") of the journal are possible in German and in English. Submissions are accepted exclusively via the online submission system, see http://mc.manuscriptcentral.com/gebfra.
All articles will be published both in print and online. All articles in the scientific section of the journal are published online open access, under a CC-BY-NC-ND license, see http://creativecommons.org/licenses/by-nc-nd/3.0/. German language articles will be translated into English by the publisher; the German version of those articles will be published online only as supporting material.