OBSTETRICS AND GYNECOLOGY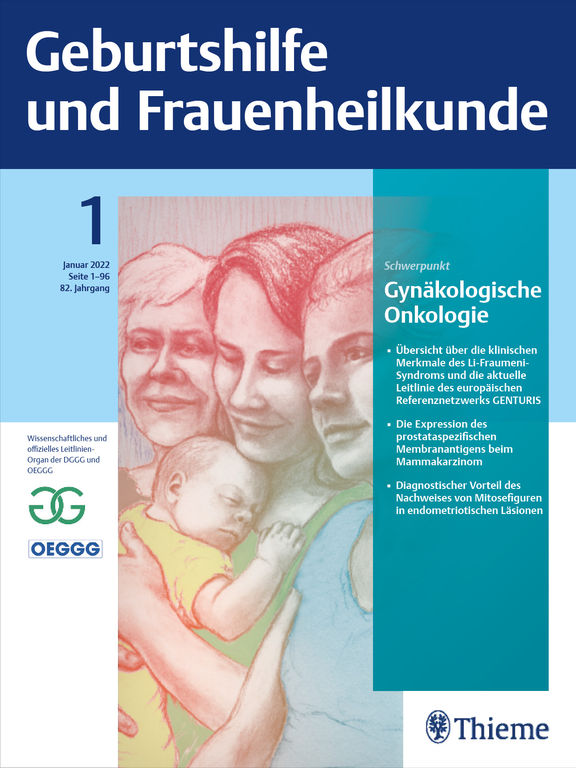 News
---
Current Impact Factor (2022): 2,7
GebFra in eRef App
Nutzen Sie als GebFra-Abonnent Ihr Abo in der eRef App:
Sie können die GebFra bequem offline lesen – laden Sie sich einfach die Ausgaben auf Ihr Smartphone/Tablet.
Die eRef App ist eine native App für Android und iOS – sie kann mit Smartphones/Tablets wie z. B. dem iPhone und dem iPad benutzt werden.
Ab sofort steht Ihnen die ausgefeilte eRef-Suche zur Verfügung.
Sämtliche Thieme Zeitschriften, die Sie abonniert haben, bündelt die eRef App für Sie an einer Stelle.
So geht's
Hier erfahren Sie, wie Sie Ihr GebFra-Abo in der eRef App freischalten:
---
---
---
Ihr Veranstaltungstermin
Auf Ihre Veranstaltung zum Thema Gynäkologie und Geburtshilfe können Sie tagesaktuell online über unsere Community für Geburtshilfe und Frauenheilkunde hinweisen. Einfach auf unten stehenden Link klicken, Formular ausfüllen, abschicken, fertig!
Notes to Reviewers
Peer review is pivotal to the scientific publishing process. Please click
here
for more information about reviewing for
Geburtshilfe and Frauenheilkunde
.